At Flour Girl Wedding Cakes we are focused solely on your event. We are not a full service, cookie cutter bakery. Every cake, cupcake, cookie and pastry is custom designed for you. By only booking a limited number of events each week, we feel that we can offer unsurpassed attention to detail, freshness and personalized customer service to our clients. Whether you have a wedding, anniversary or birthday, for 2 people or 200, we strive to make the entire process as smooth and stress free as possible.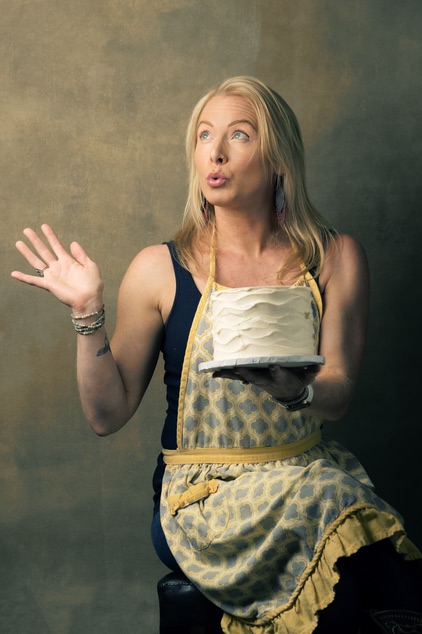 Sarah
The girl behind the name is Sarah Lofgren ~ owner, baker and resident sweet tooth of Flour Girl Wedding Cakes. Sarah is a native San Franciscan who has relocated to beautiful Lake Tahoe with her husband Dave and their sons Hunter James and Odin Henry.
"Simply put, food is my passion. I have been working in the food industry for over twenty years. I received my degree from the California Culinary Academy. I have worked at several of the most well acclaimed restaurants in San Francisco and won 'Best Desserts in South Lake Tahoe.' I can now be found daily baking at my shop in South Lake Tahoe.
The only thing I love as much as food are weddings. Therefore, I have combined my two loves into the job of my dreams ~ creating beautiful and mouthwatering wedding cakes. So, come meet with me and together we will create the perfect cake for your most perfect day."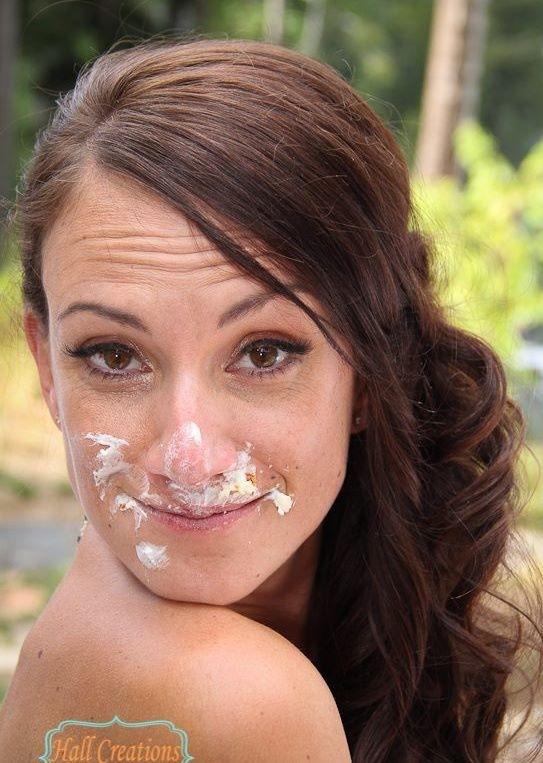 Alissa
Alissa joined Flour Girl Wedding Cakes in February 2013 and has already proven to be an invaluable addition to our bakery.
She is a native Coloradan who moved to Tahoe in 2011. Alissa has a degree in Business Management and has been working in the food industry for over 14 years as a cook, bartender, server and now cake designer. She is fast as lightening in the kitchen and has a creative eye that is a must in our industry.
Alissa just planned her own amazing wedding and loves to brainstorm about all things wedding with our clients… especially the cake!
In her spare time, Alissa enjoys hiking, biking, camping, skiing, cooking, visiting local breweries and traveling with her husband Charlie, her sweet baby boy Reid and her adorable pooches Max & Missy.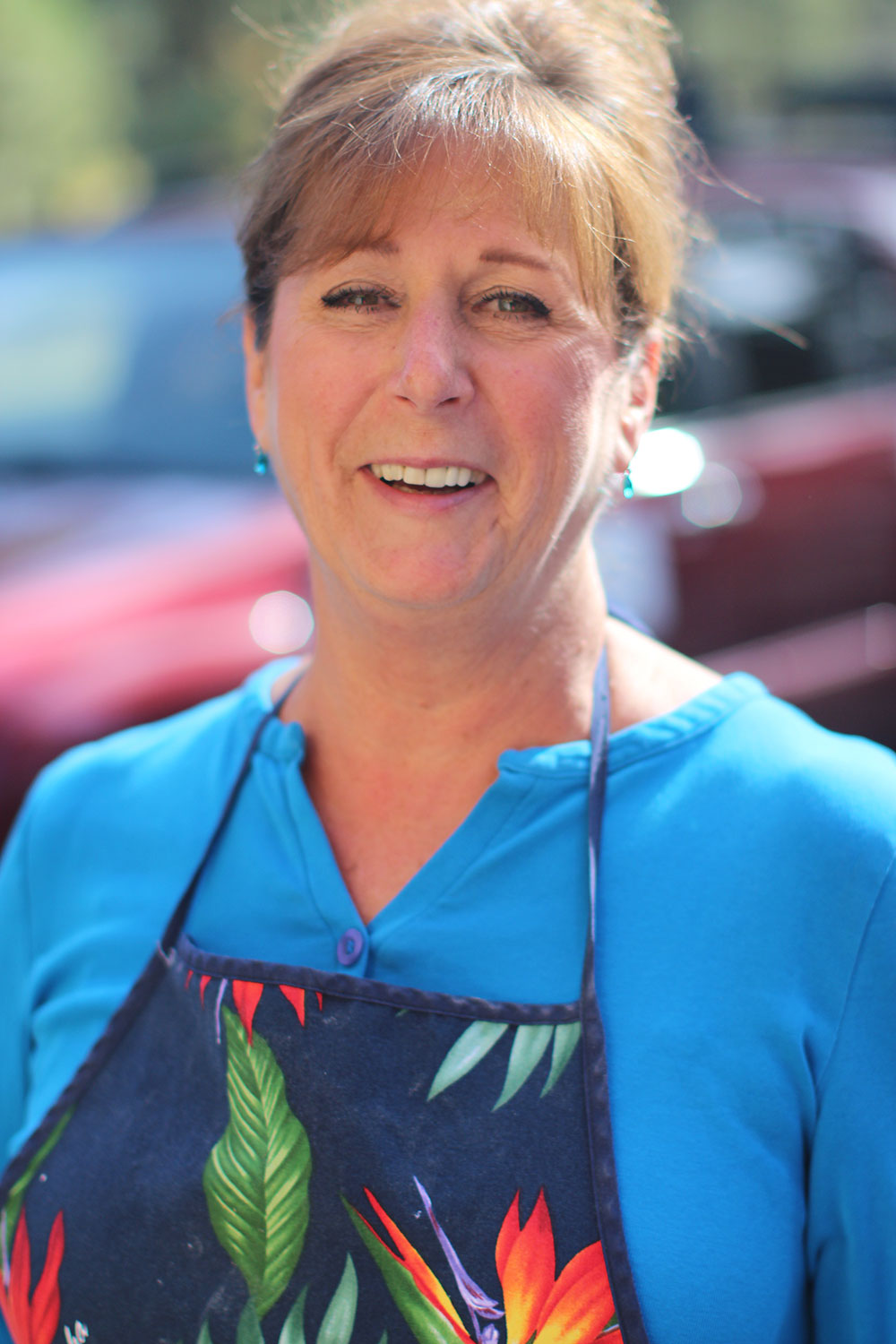 Lori
Lori was born in the San Francisco Bay Area but has lived in Lake Tahoe for most of her adult life. She has worked as a caterer, server, baker and cake designer. Lori is perhaps the hardest worker known to mankind. She is the workhorse of our bakery. She can ice a cake at superhuman speed and bakes pies that are to die for. Lori brings with her years of knowledge in the food industry and we learn something new from her every day. Lori also doubles as our shop DJ, therapist, movie critic and comedian. She is a joy to work with and an all around amazing human being. Lori is happily married to her awesome husband Dru and has raised two wonderful children, Dru and Emily.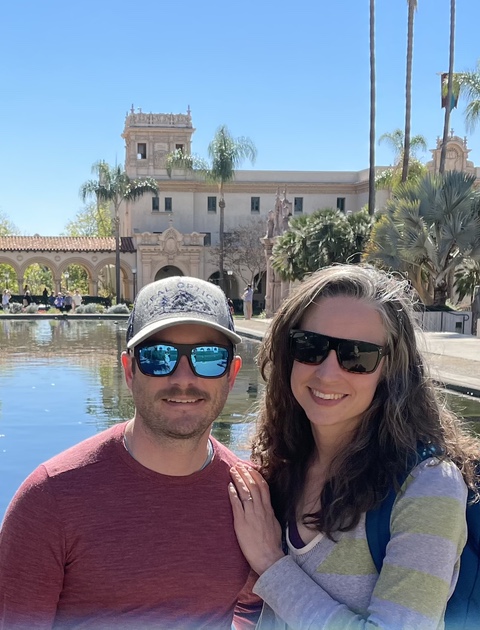 Katie Bell
Katie was born and raised in Indiana, attended Indiana University and graduated with a Bachelor's of English in 2011. After a year of working at an elementary school she came to Tahoe for a summer job. Eight weeks in the mountains turned into ten years, a marriage and a passion for baking. She loves sweets! She attended the culinary school of YouTube and has been baking for pleasure for about the 7 years. Katie joined our team in 2021. Katie says she "loves creating our beautiful and delicious cakes and has learned so much from the lovely ladies here." Katie is so fun to work with, always willing to take on a new challenge and her killer playlists get us through long days in the bakery.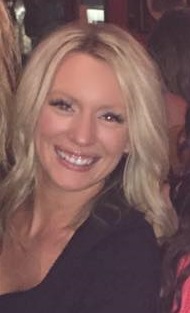 Natalie
Natalie is a brand and marketing consultant who splits her time between Lake Tahoe & Seattle. Originally from the PNW, she has lived in Lake Tahoe for 6 years. From blogs to social media, you can usually find her behind a computer or working away on her phone. Natalie is known for frequently popping into the shop, stealing samples and trying our latest creations.  She manages our social media accounts while we are knee deep in buttercream. She holds a marketing degree from the Art Institute of Seattle.  
When she is not working, she is either adventuring with her 10 year old son Caleb, trying out a new restaurant with friends, enjoying a craft cocktail or taking a spin or barre class to work off all the food she enjoys trying.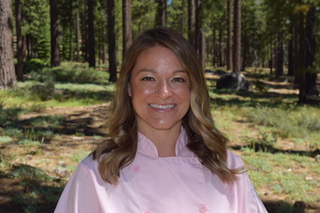 Sarah
Sarah was born and raised in Ohio. She studied art at the University of Toledo until 2006 when she moved to Colorado to follow her dreams and would eventually meet her future husband, Andrew. They travelled internationally and throughout the United States before settling in South Lake Tahoe and growing their family with two young sons, Ryder and Avery Joe. Sarah studied Culinary Arts at Lake Tahoe Community College to combine her artistic talents with her love of food and hosting. She worked as a pastry chef after finishing her culinary studies until joining the incredible team at Flour Girl! A true midwesterner at heart with a Californian palette, Sarah is excited to bring your dream dessert wishes to life!
Please call or email for your personalized appointment with the Flour Girl.
info@flourgirlweddingcakes.com
Physical address:
2093 James Avenue
South Lake Tahoe, CA 96150
Mailing address:
PO Box 14522
South Lake Tahoe, Ca 96151