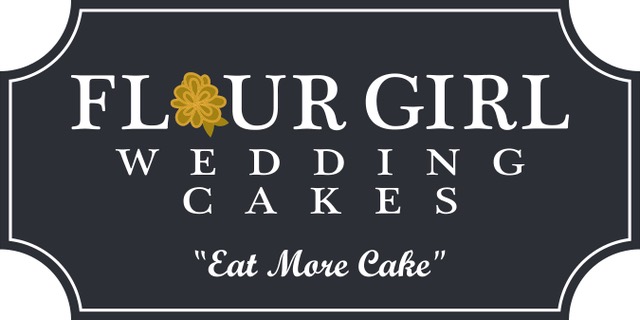 Welcome to Flour Girl Wedding Cakes
At Flour Girl Wedding Cakes we are focused solely on your event. We are not a full service, cookie cutter bakery. Every cake, cupcake, cookie and pastry is custom designed for you. By only booking a limited number of events each week, we feel that we can offer unsurpassed attention to detail, freshness and personalized customer service to our clients. Whether you have a wedding, anniversary or birthday, for 2 people or 200, we strive to make the entire process as smooth and stress free as possible.
Cupcakes & Dessert Gallery
The sky really is the limit
If you can dream it, we can create it.
We have an extensive selection of flavors, and are continuously adding to our menu. Don't see what you are looking for? We are always happy to custom make flavors tailored to your event.
Weddings, Birthdays, Special Occasions, Holidays…
Never miss an opportunity to celebrate!
There are as many ideas and wishes as there are couples that get married. We will work with you to make it YOUR wedding cake. Color, flavor, design — you name it, we make it.
Never miss a good opportunity to celebrate with cake. Promotion, retirement, new baby, Tuesday… it doesn't matter what it is. If it's special to you we will make sure your cake will convey that too!
That special someone will forever remember the cake that perfectly represents who they are. Maybe he or she (or they) is a golfer or loves pink, or likes Bob the Builder — or a few other we can't mention here 😉 Ask and we shall deliver!
What Our Clients are Saying
"Hey Sarah, I just wanted to thank you again so very much for the amazing Confetti cake you made for us on August 6th. It was truly the best cake we have ever had! …"
Tori Ciernia
"I wanted to thank you again for your beautiful and delicious wedding cake. The cake looked so perfect, exactly how I wanted it…and it tasted soooo good."
Brooke Kaleiki
Edgewood Golf Course
"exited to make such a unique cake."
"We came to Sarah with a very unique request for a "cow" themed cake as my husband is a cattle rancher.  We thought Sarah would think we were crazy, but instead was very excited about making such a unique cake. "
Tawni and Derek Purdy
HARRAH'S
"There are no words to describe how amazing Sarah's cakes are! Not only are they beautiful but they are equally delicious!"
Tyler and Cinnamon Pakes
Valhalla
Please call or email for your personalized appointment with the Flour Girl.
info@flourgirlweddingcakes.com
Physical address:
2093 James Avenue
South Lake Tahoe, CA 96150
Mailing address:
PO Box 14522
South Lake Tahoe, Ca 96151